Mission Statement:
The Lincoln Lakes Region Chamber of Commerce is a forward thinking, proactive organization, committed to supporting its members in achieving and maintaining a positive business.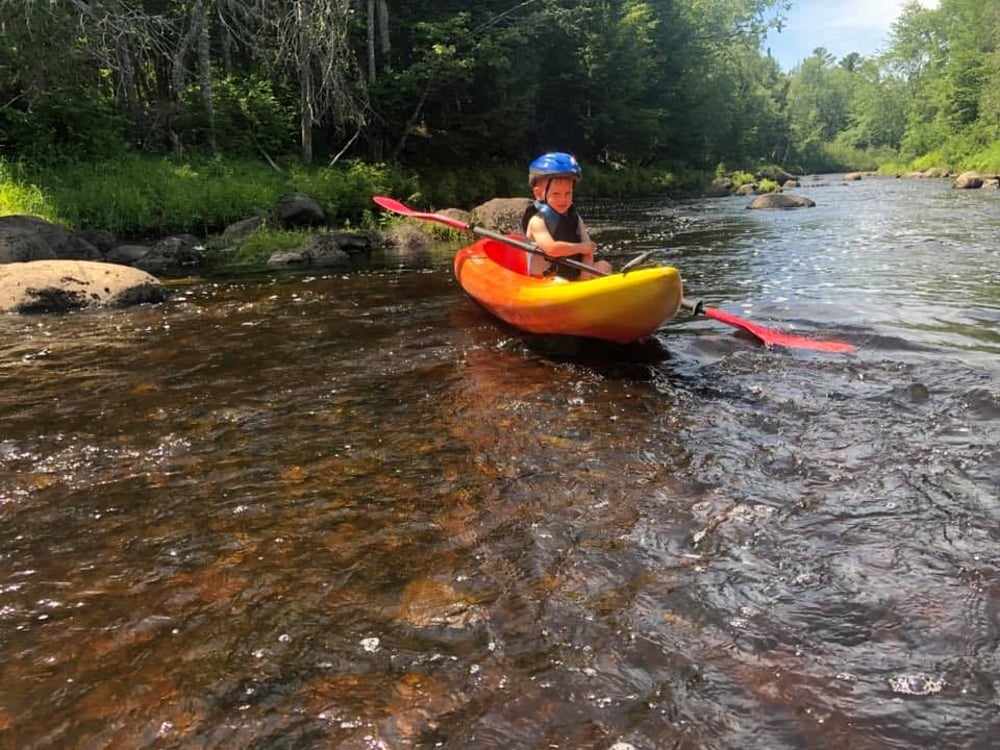 Backyard Adventures
Featured Chamber Business Member
They have all your kayaking rental needs. Need a kayak or canoe delivered to your vacation rental spot or how about a trip down the river? They are very flexible, to do drop off and pick up's for small and large groups within the Greater Lincoln area. Daily and weekly rates. The lake season is upon us! You can book ahead.
Lincoln Loon Festival
July 21 -24, 2022
Lincoln's premier family-friendly summer festival, this 4-day event features live music, local food, artisans, a basketball tournament, a parade, fireworks over Mattanawcook Pond, and more. This year's theme, Loon Lagoon, is sure to bring a fun, tropical beach party to Lincoln!
---
Check out the full event schedule.
---

The BikeMaine Weekend
The Town of Lincoln is hosting the Bicycle Coalition of Maine's BikeMaine Weekend on August 26-28, 2022! The three-day event will feature two different routes each day—both short (30-35 miles) and long (50-55 miles) options—as well as four catered meals, fully stocked rest stops, and route support that includes maps, signage, SAG vehicles, and mechanical and medical assistance. The BikeMaine Village will make its return in 2022, complete with on-site camping, nightly entertainment, and a Maine Beer Company beer garden. The Village will encompass both Cobb Field—the waterfront greenspace belonging to Mattanawcook Junior High School—and nearby Prince Thomas Park.

BikeMaine was previously a weeklong event, but a truncated version was introduced in 2021 due to the ongoing pandemic. "We also hope a shorter, more accessible, and more affordable event will appeal to a wider ridership," BCM Event Manager Emily Lozeau says. "It's one example of our ongoing commitment to diversity, equity, and inclusion."

To learn more about the event and purchase tickets, visit the Bicycle Coalition of Maine's website.
2022 Business Expo & Job Fair
Thank you to all that came out and joined us for our Business Expo & Job Fair last Saturday. The weather was on our side and attendance was fantastic! Thank you to our vendors for coming out and sharing great resources of information regarding their organizations. As well as showcasing job opportunities for our local community.
A special THANK YOU to The Whitetail Inn for hosting us!
With nearly 70 miles of shore frontage, 19 miles of river frontage, over 4,300 acres of water, and 22,000 acres of woodland, Lincoln is one of the best-kept secrets in Maine. No matter what the season is, there is an outdoor activity for everyone to enjoy.

Lincoln is a small New England town full of charm and is the service center of northern Penobscot County. Its central location in the state of Maine, regional airport, and 13 lakes provide accessibility, recreation, and convenience for our visitors. Our downtown and surrounding areas are active, vibrant, and provide many options for shopping, dining, and accommodations for your visit.

Conveniently located off 195 Exit 227

We hope you enjoy your stay!